Estuvimos en la EGS 2013 que se llevo acabo en el Centro Banamex del 8 al 10 de noviembre.
Este  año   estuvo lleno de sorpresas, entre muchas otras debemos destacar la presencia de las consolas Next Gen en nuestro país por primera vez, estuvó presente la PS4 de Sony, con Killzone : Shadow Fall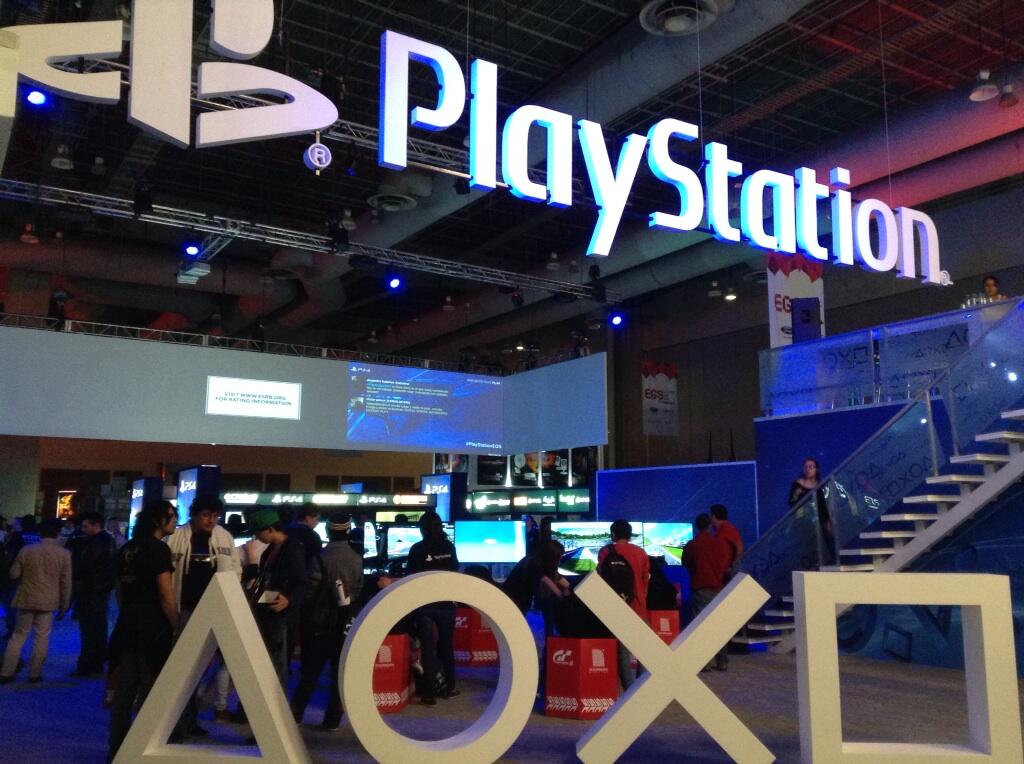 La Xbox One de  Microsoft , también estuvo presente , de esta forma ambas consolas  son muy esperadas por los fans de nuestro país así como en  Latinoamérica. En el stand de Microsoft ,  los fans podían probar  Forza  Motorsport 5 ,  con gráficas sorprenden tes así como el juego Ryse : Son of Rome, de  parte de Crytek.
Como parte de las sorpresas también estuvieron Erich Batpizat y Musthapha Macharach de Ubisoft con Assassins Creed Black Flag.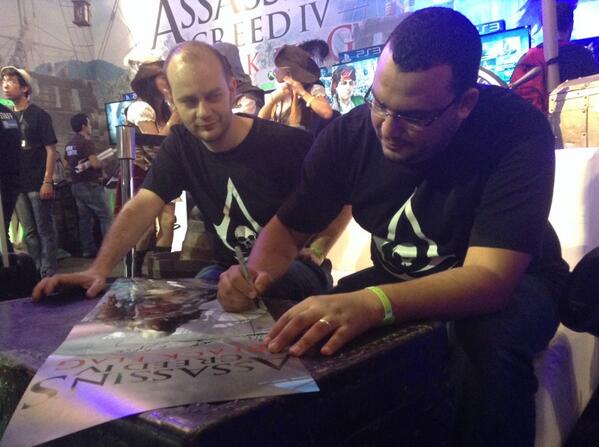 Lluis Dantti y  Constantine Jupp de Media Molecule, presentando TearAway un divertidisimo e interactivo  juego con muchas sorpresas ,  para la PSVita.

Se contó con la presencia de Jason Enos y Jose .M Saucedo de Namco Bandai Games  y Team One , presentando Caballeros del Zodiaco : Soldados Valientes y Dragon Ball Z Battle of Z .

Durante los 4 días , el ambiente estuvo  lleno de entusiasmo, de los fans, hubo zombies promocionando Dead Rising 3 y  también soldados romanos haciendo promoción a Ryse : Son of Rome.  Just Dance de Ubisoft también estuvo presente y KillZone .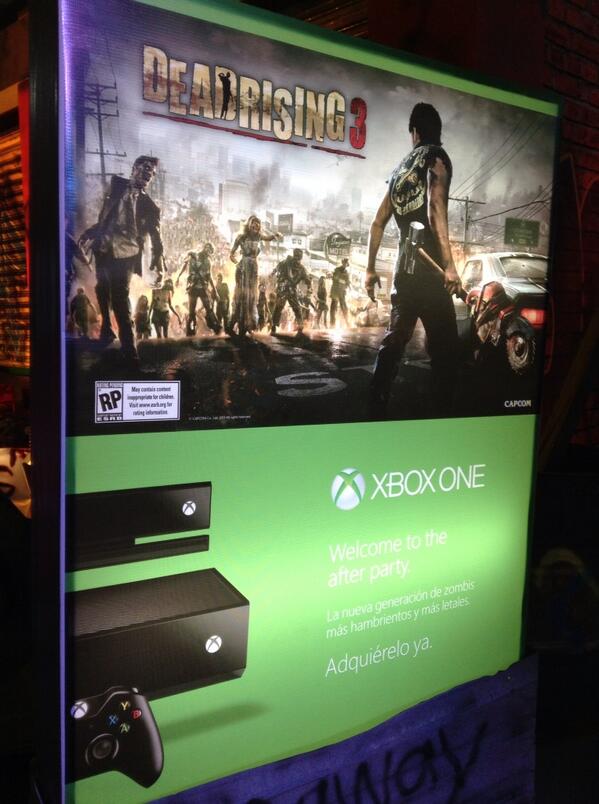 La PS4 de Sony ganó como mejor lanzamiento  en el EGS asì como Dead Rising 3 como mejor videojuego de Xbox One, Kill Zone: Shadow Fall , mejor videojuego de PS4.

  Assassins Creed:Black Flag como mejor juego de generación actual.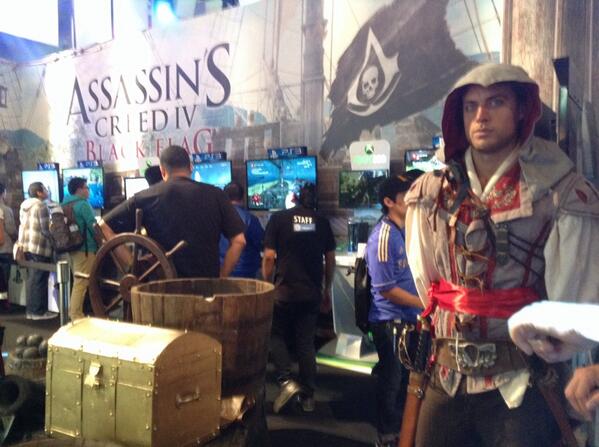 El stand mas original fue  el de Warner Bros Games.

Si quieres saber mas y revivir aquel momento no te pierdas nuestro vídeo y de las entrevistas que encontraras los links mas abajo. 
EGS 2013 Trailer #EGSNextLevel
No te pierdas las entrevistas que realizamos en el EGS 2013 , así como la galería de fotos 
Escrito por  @Victhevfx  para @AppleHeadInk

See You soon, You   can also read us on Blogger /  Hasta la próxima , También nos pueden leer en
http://appleheadinktheblog.blogspot.mx/
Información de Contacto visita nuestros siguientes links / More information visit. 
  www.about.me/appleheadink 
Follow us on / Recuerda seguirnos tambien en  :
 Youtube : AppleHeadInk   Applehead Ink The Blog 
Facebook :  AppleHead Ink
Twitter : @AppleHeadInk 
Tumblr : appleheadinkanimation